Family Recreation carries the worlds most trusted and traditional dart boards, used in tournaments and homes for hundreds of years!
Jett Black Knight Dartboard & Cabinet Set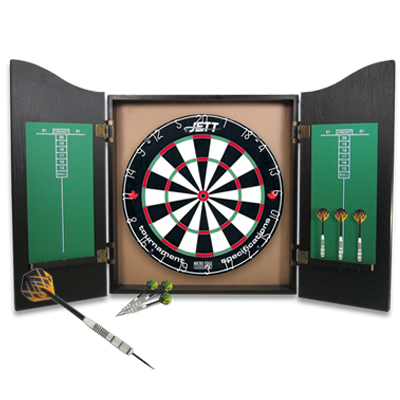 We took our popular Black Knight dartboard cabinet and combined it with a blade style dartboard and nickel silver darts to create an amazing dart package at a great price. This is a higher end package and the Jett Micro Edge Technology board is what makes this set stand out above all others. The blade wire low bounce out-board makes this a perfect set for someone serious about playing. Upgrading the darts to 2 sets of Nickel Silver sets with cool holographic flights takes it to a whole new level.
BLADE 4
The Winmau Blade 4 utilises a revolutionary new wiring system that dramatically reduces bounce outs and provides the opportunity for maximum scoring potential. It's predecessor, the Blade 3, set the standard as the World's finest staple-free dartboard and the Blade 4 has taken this to a completely new level. The DSW (Dynamic Sector Wire) is now over 50% thinner for best-in-class performance and optimum scoring possibilities. This unique wiring system is constructed from a hi-tech, ultra strong material that is designed to deflect the darts into the target area. The advanced molecular structure of the high tensile steel facilitates total accuracy right across the whole playing surface, whilst lasting even longer.
PRO SFB
The Pro SFB dartboard includes a high tensile steel round-wire and Cliple II wiring system for reduced deflections.

This tournament specification dartboard features a CNC precision manufactured staple-free bullseye and consistent construction super dense sisal base which is built to last.

The Pro FSB is exclusively endorsed by the British Darts Organisation and complies to World Darts Federation specifications.
Jett Traditional Dart Cabinet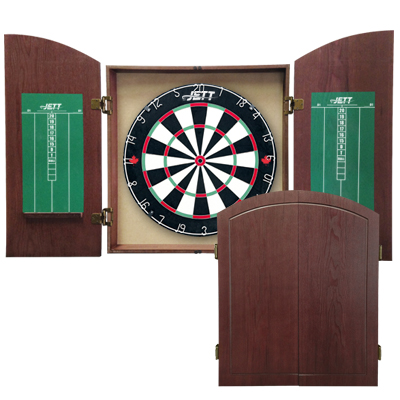 Finally a reasonably priced dartboard cabinet in stains to match standard billiard furniture and bar colours! These full sized (21" x 21" interior) cabinets will look great in the finest game rooms with their wood veneer finish and decorative routing. Chalkboards and dart holders are found inside both doors which are mounted with deluxe spring loaded hinges. All four corners are reinforced with metal corner caps for durability. Available in Dufferin stain colours Espresso, Walnut and Cherry. Full colour bilingual packaging. Dimensions: 25 1/2" H x 22" W x 3 1/2" D. Dart board sold separately.
Dartboard Surround Foam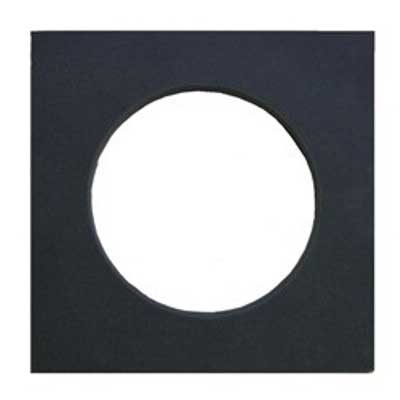 Protect your walls with this dartboard surround foam!
Dart Scoreboard Marking System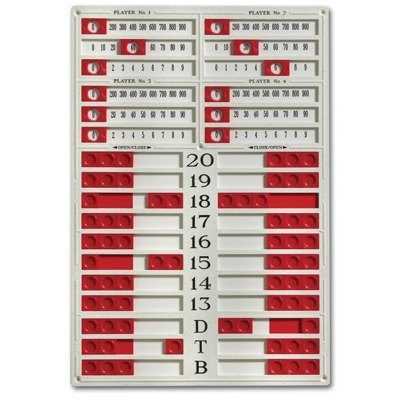 Easy to read, unique scoring device is ready for all your favorite dart games.